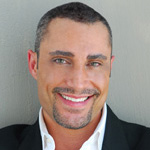 By Dr. Sam Robbins [Thu 11/30/23]
Did you know that all health related problems are related to a weakened immune system?... Getting sick (flu, cold, etc.), various diseases and even cancer!
Unfortunately, so many factors decrease and break down your immunity:
Stress (physical & especially emotional)
Lack of nutrients (vitamins, minerals & herbs)
Poor sleep (quality & quantity)
Hormonal imbalances (aging + all the above)
etc...
In fact, in my 20's I was always sick - flu, cold, sinus infections, etc. However, I rarely get sick now and I want to share that "fix formula" with you.
The good news is you can definitely improve your immune system quickly and my short...
3-Part Email/Video Series Reveals:
The 5 BIGGEST "immune system killers"


(email today, 12/1)

Top 3

best solutions

for boosting your immunity.


(email in 2 days, 12/3)

BONUS: Copy the exact proven "fix-formula" I've personally been using for 20+ years!


(email in 5 days, 12/6)
The end result is you'll have a much stronger immune system in just a few days, which will help fight off viruses, bacteria, illnesses and help keep you and your family, healthy!
YES, I Want This For FREE